Mission Statement
To enable quality leadership education in Sub-Saharan Africa which has the vision, will and power to bring about resource efficiencies as well as social justice from within Africa.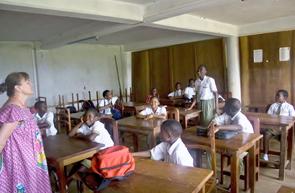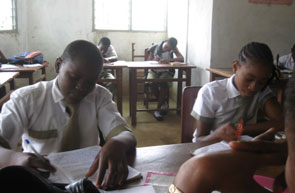 The 100% Solution: Our Goals
We provide elite schooling for bright and gifted A-list students. We strive to create enriched educational environments with emphasis on leadership that will produce literate, numerate, self-confident graduates who understand the rule of law and the elements of responsible governance and accountability in their chosen field. Our goal is to develop thinkers, responsible adults and contributing citizens who will take leadership roles within their society.
Teach the teachers: We imbue teachers with the same principles, culture and methods so they can recreate a similar quality educational experience in other settings.
Accountability: We train the administrators of our schools in proper accounting, business planning and other skills needed to operate a self-supporting enterprise.
How we do this:
We accomplish this with a stringent enrollment process, small class sizes, superior educational resources, structured community involvement, and other 100% success measures. If our students cannot make the grade they are not allowed to stay in our schools. Annual oversight visits by charity personnel ensure the program's success.